About GPS of Texas
Keeping Your People On Track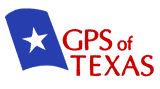 Welcome to GPS of Texas! We have been in the GPS Tracking Industry for over 15 years and our GPS tracking devices are some of the most advanced tools on the market. We can help your business improve sales, reduce costs, and increase efficiency by tracking your company fleet. Our system covers approximately 99% of the United States and also a portion of Canada, so no matter where your equipment goes, GPS of Texas has you covered. We have a proven track record in the exciting GPS Tracking Industry and look forward to working with you to improve your bottom line.
What Our System Can Do For You
Elimination of Unauthorized Use - Prevents drivers from using your vehicles on their personal time; also prevents theft.
More Deliveries Per Day - Makes routes more efficient, decreases down-time, and alerts you to traffic or weather problems.
Reduced Mileage and Overtime - Records arrival and departure times at job sites and tracks the time "en-route" rather than "on the job." Also allows you to evaluate your driver's route history to make sure they are using the shortest route.
Customer Satisfaction - Allows you to respond faster and provide more reliable delivery times.
Our Tracking Devices
Without exception, our VT-X5 tracker is the fastest in the industry. This device is hidden in the interior of your vehicle and tracks its location 24/7. Our PT-X5 device is extremely compact and can be hidden almost anywhere—under a seat, in the trunk, or even in a purse—making it the preferred choice of private investigators. Finally, our X5 Co-Pilot is an advanced GPS navigation device with touch-screen technology that gives you accurate, turn-by-turn directions so you always arrive on time. Click here for more info.
FEATURED GPS SERVICES
Telvistar™
If you have hundreds or thousands of customers and would like even better reporting, look no further than Telvistar™. Read More
Theft Protection
GPS Tracking gives you the best probability of finding your equipment if taken from your jobsite or yard. Read More
Alzheimer's Tracking
Our Personal WatchDog can helps protect your loved ones by tracking their speed and exact location. Read More
Hands-Free Kits
This easy-to-use internet based product has outstanding coverage and will show all stops and speeds. Shop Online
Call GPS of TEXAS Today! (210) 587-7634